Main Court
With wall-to-wall trampolines, you'll be hard pressed to touch them all! In fact, make that a goal, come out and bounce on every trampoline. Thousands of squre feet of fun await you!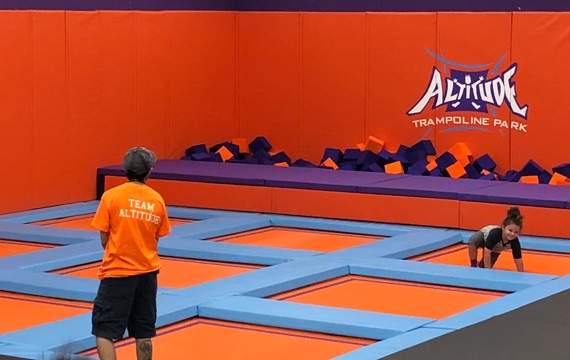 Kid's Court
Why should the big kids have all of the fun? We love seeing the little ones get out and jump. Parents love the fact that we have a special area just for their little ones called Kid's Court! With dedicated court monitors and even special Toddler Jump Times, we want the little ones to have a safe and fun experience!
Rock Wall
Altitude Trampoline Park is the only park in the area with a massive 20 ft high indoor rock wall to play on! Scared of falling? Don't be! Our rock wall is situated above large foam pits as well! The best part, it doesn't cost any extra to come and climb on the rock wall, it's included with your ticket cost!
​
Battle Beam
Come check out our Battle Beam and try to knock off friend or foe into a giant foam pit!
Extreme Dodgeball
we have the radical new twist on the old game!
Get a full-body workout ducking, dodging, and diving on our high-tech trampoline courts.
Move the ball and yourself in 3 dimensions.
Bound and rebound between the trampoline floor and the trampoline walls.
Give your body a new freedom of movement not possible with games played on fixed courts.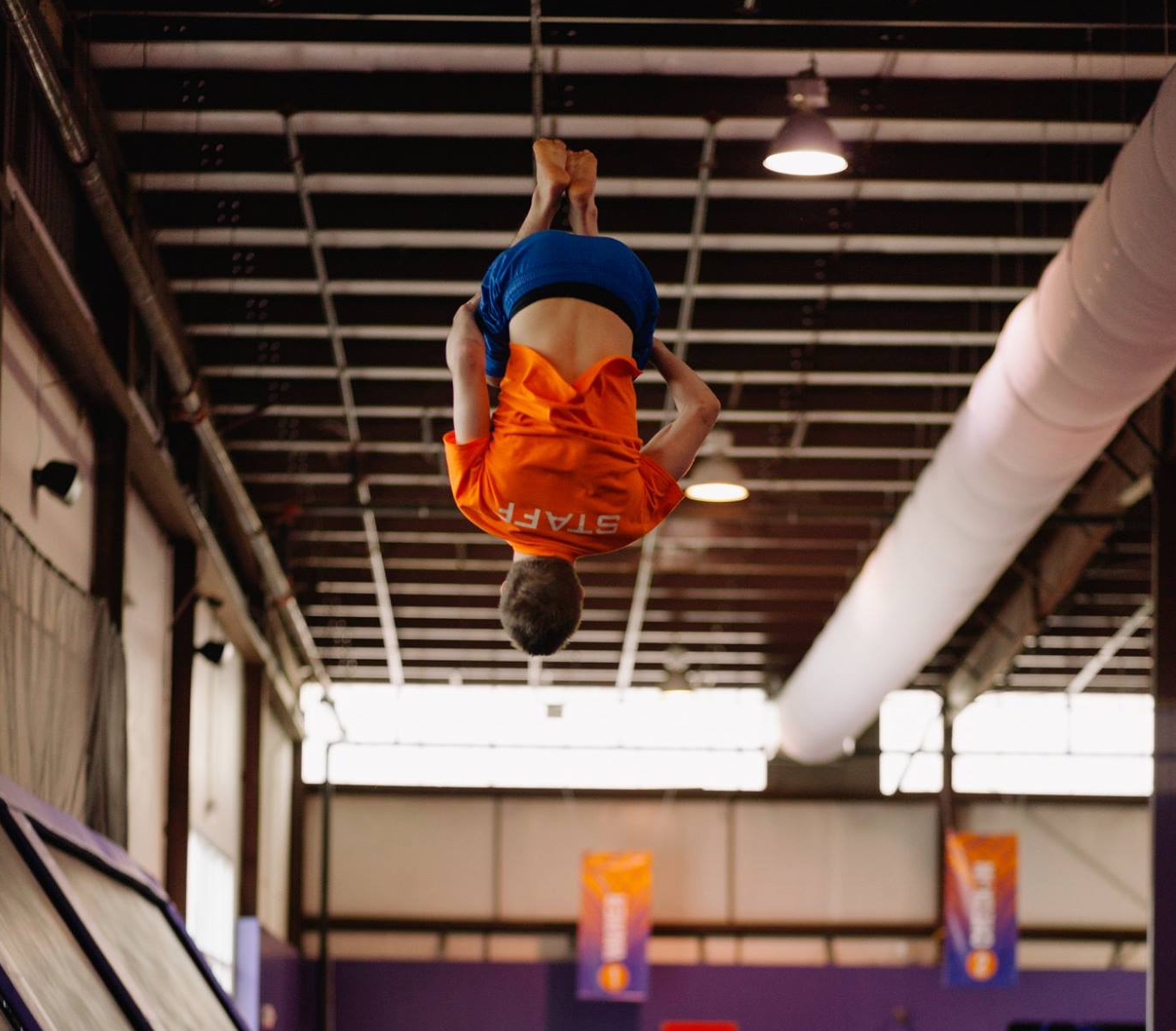 Gymnastic Tumble Tracks
Practice your cheerleading and tumbling in a safe, and easy to land, environment! You can front flip, cartwheel, and show off all of your gymnastics skills.
Foam Pit & Walk the Plank
Take a dive into our giant foam pit off of our Jump Platform! This massive pit, filled with around 15,000 foam cubes, can be your destination! We take pride in keeping our foam pits clean and safe for our jumpers!
Wipeout
Come and try our newest attraction. Try your luck at WIPE OUT!! The spinning wheel will try and knock you over but with a trampoline under you WIPE OUT will not win! Closed during toddler hours (Mo-Fri, 10am-2pm)
​
Trampoline Basketball
The average person can't dunk a basketball, but at Altitude YOU can be above the rim! Bring your A-game to stand out above the rest!
Log Roll
High Reaction Wall